How To Fund Your Wedding and Honeymoon
I'm excited to tell you more about how to "GO FUND YOURSELF," as the title reads. Obviously this is a fun play on words; but this is serious business. How are we supposed to plan a wedding today with all these high prices? Goodness gracious, weddings are expensive!
CREATE AN OVERALL BUDGET
The first step is to at least estimate your overall budget to see what we are dealing with. You can try to set your budget low in the beginning and be frugal, but inevitably your budget will continue to creep up. Have realistic expectations and only cut corners where you know you can. According to a 2015 study by The Knot, the average cost of a wedding has risen to an astonishing $32,641. Where are you on the map? It's important to get a sense of how expensive weddings can be in your area.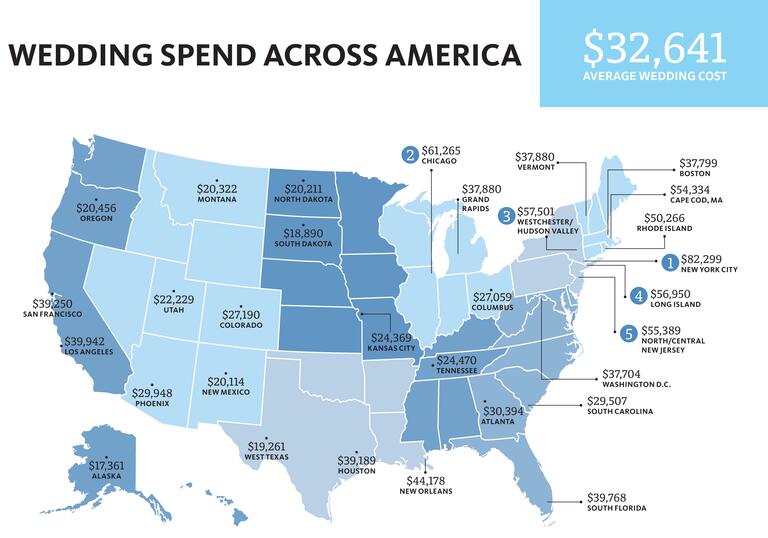 Perhaps this chart can give you a starting point: how couples are spending their budgets on average.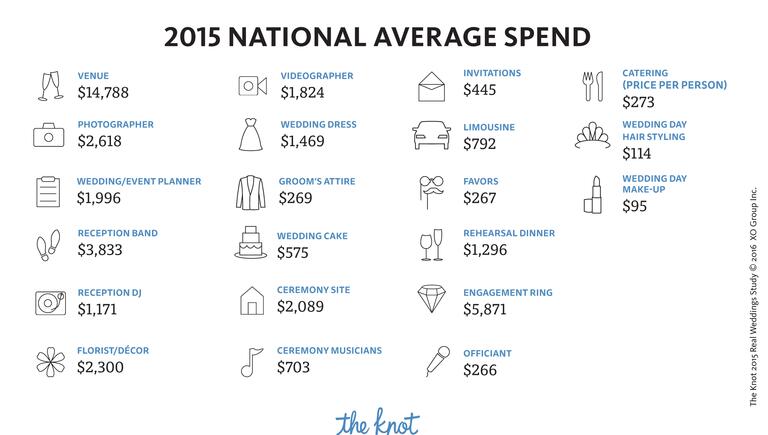 BORROWING THE MONEY
Tap into your home equity line of credit (HELOC). Since this loan is a secured loan and is backed by your home, the interest rates tend to be lower than personal loans. Of course, you do need to be able to pay this loan back or your bank could begin formal foreclosure proceedings. If a HELOC doesn't work for you, you can try a personal loan. Interest rates of personal loans are a little higher, since they are unsecured, but it is still a good option as they often have lower rates than credit cards.
START SAVING EARLY
Create a savings or escrow account and start paying into it weekly or monthly towards your budget goal before you have hired any wedding vendors. This will help you determine what you can actually afford yourself and what you might need to borrow or ask for. This may even help you determine your wedding date. Many couples pick their wedding date based on how much time it will take them to save their money.

Download this helpful budgeting spreadsheet!

ASK FOR MONEY INSTEAD OF GIFTS
Even though you already have all your kitchen gadgets and linens, your Great Aunt Betty is still going to want to buy you a new toaster. So it makes sense to ask for money instead of gifts. However, asking for money in a crowdfunding campaign is awkward as it clashes with traditional values. But what if you could ask for a gift card for your wedding vendors? Now that won't be as awkward right? Gift cards are acceptable. The cool thing about a service like the HowToWedding Registry is that it actually pays your wedding vendors for you, after the vendor's service is completed. Since the cash doesn't go directly into your pocket you aren't asking for money, you are essentially asking for a "gift card" to your wedding. You are in control of your money at all times, as your money is safely stored in an escrow account, and can be returned to you if something goes wrong. So instead of Great Aunt Betty buying you that third toaster that you don't need, she could essentially buy you a "gift card" for your wedding on your HowToWedding Registry.
CROWDFUNDING OPTIONS
Find a crowdfunding platform to post your wedding project. First you would need to find a platform with low fees that allows weddings to be posted. For example, IndieGogo and GoFundMe allow weddings on their platforms, however their fees are rather high. A platform like the HowTo.Wedding Registry is specifically dedicated for weddings and is completely free to Brides and Grooms.
You can even start saving early and pay weekly or monthly towards your budget into your Free HowTo.Wedding Registry Escrow Account and then you may ask family and friends to contribute at any time!
***FUN FACT***
HowTo.Wedding Registry accepts personal checks so you can completely avoid those costly credit card fees.
I love weddings! As a pro wedding photographer and a musician, I have seen so many couples become one in front of God and their loved ones.  It is my absolute honor to be with them during this momentous occasion.  I have learned more and more about HOW TO bring love, joy and peace to the engaged couples as they prepare for their weddings.  Welcome to HowTo.Wedding!  Where you can meet the right wedding professionals for YOU for FREE.